Web Design & Development Services
Saguaro Logic is a San Antonio, TX, Web Design, Web Development, and Internet Marketing company. We work closely with our clients to design and develop a transformative user experience to help your business build a solid online presence.
Let's create something great together
Whether you need branding, web development, or some assistance with online marketing, we can help you. We enjoy connecting with exciting brands and telling their stories through innovative technology.
We've worked with clients of all sizes and national nonprofits to design and develop websites that drive traffic and engagement for their brands. See our featured work below.
We are proud to support our local businesses, of all sizes to adapt to an ever-changing digital landscape.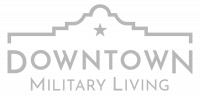 Would you like to start a project with us?
Whether you know exactly what you're looking for or need some guidance, we are here for you. Let Saguaro Logic make your dreams come true.